Featured Item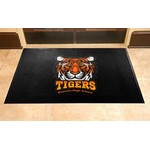 3'x5' SuperScrape™ Impressions Indoor/...
Impervious to sunlight, these long-lasting logo mats perform beautifully in all types of environments. There is no limit to the color options available. Photo-realistic images, tones and shades are al...
$136.99 - $211.82
Welcome!
Cloud 9 is a distributor of thousands of promotional items to fit every budget! Whether you are looking for executive gifts, employee recognition, apparel programs or trade show giveaways, we have it all!
With over 16 years experience in the promotional products industry + 7 years in corporate advertising, we pride ourselves in presenting the most creative ideas. "If it exists we'll find it, if not we'll create it."
If you've used promotional products previously, you know the power of impressions. If you haven't, you need to include them in your marketing plan!
We encourage you to order a risk free sample from our website.
You won't find greater dedication to your needs than Cloud 9. It is our goal to exceed your expectations!
Signature Showrooms